Network Listing
Posted on BarrieToday.com
---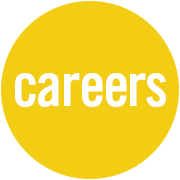 Company: Dusome Insurance, a division of McDougall Insurance
Job Type: Permanent Full
Duties:
To provide service directly to the client, after the sale by the Sales Executive
Communicate with the client in person, by phone, email, etc. to process additions, deletions or changes to their policy on the appropriate broker management system and to provide professional advice or recommendations regarding their coverage.
Ensure all transactions and renewals are accounted for and processed accurately and on a timely basis.
Provide quotations or estimates to clients on premiums, data enter work to create files, update information, confirm data and coverage and to record appropriate changes or adjustments.
Communicate with insurance company personnel as required for example to settle a claim.
As an independent broker working for your client, acts as liaison with the insurer and balances the interests of the client, McDougall Insurance and the insurance company in force.
Function as part of a team responsible for assisting in the collection of accounts receivable and in any other area as required.
Qualifications:
Must have a valid RIBO license and exceptional customer service skills.
Must be sales oriented and have a working knowledge of the risk and insurance products involved.
Act in a professional manner at all times and maintain a position of trust and confidentiality.
Acts in an open, respectful, honest and helpful manner with all team members, clients and other staff.
Familiarity with computer systems, demonstrated ability to accurately input data.
---
---
Network Listing
Posted on BarrieToday.com
---